Kickoff Super LV with these tasty and eccentric appetizers! These 12 Unique Homemade Super Bowl Appetizers are fun to create and delicious till the last drop!
Love recipes with a twist like me? Try my BBQ Chicken Stuffed Sweet Potatoes, Savory Oats with Roasted Tomatoes or Cast Iron Skillet Lasagna!
Super Bowl Is Here!
Super Bowl Fifty Five is here and the Kansas City Chiefs and Tampa Bay Buccaneers will go head to head in days! Although we are affected by the pandemic happening in the US, regardless, we've found ways to become festive in the comfort of our homes! With this in mind, home cooks across the country will pull out all stops to feed and impress their families with delicious game inspired appetizers.
These twelve unique appetizers are the perfect way to impress your family and enjoy an array of flavors and pairings. We certainly can't forget about the libations, there's two fun and tasty cocktails you can serve and enjoy too!
12 Unique Homemade Superbowl Bowl Appetizers
Sweet Chili Orange Chicken Wings, battered and fried crispy, drenched in a sticky, sweet and spicy orange sauce. Serve these sticky and crunchy wings at your next dinner party!
There's a how-to recipe video on these tasty wings. Click here!
2. Southwestern Egg Rolls with Spicy Avocado Ranch
Southwestern Egg Rolls with Spicy Avocado Ranch are a must have at your next game day event! These Tex-Mex inspired rolls are loaded with rotisserie chicken, vegetables, assorted cheeses and Mexican herbs and spices. Served with a spicy avocado ranch, your guests won't be able to eat just one!
Recipe how-to video can be found here!
3. Easy Tex-Mex Nacho "Charcuterie" Board
Ditch those mound of nachos and prepare this ultimate Mexican Nacho Board! This charcuterie style platter includes fresh veggies, guacamole, shrimp, steak, tortilla chips and salsa. Serve as a main dish or appetizer and watch your guests rave about this fun spread!
Recipe how-to video can be found here!
4. Baked Warm Spinach and Shrimp Dip
Add a twist to classic spinach dip by adding shrimp! Fresh spinach, mozzarella and muenster cheese, filled with spices and baked until golden and bubbly. Impress your guests with this unique Baked Spinach and Shrimp Dip appetizer during Super Bowl Sunday!
Crab Sushi Bake is the perfect twist to add to your line up! This at home sushi inspired casserole will be a hit!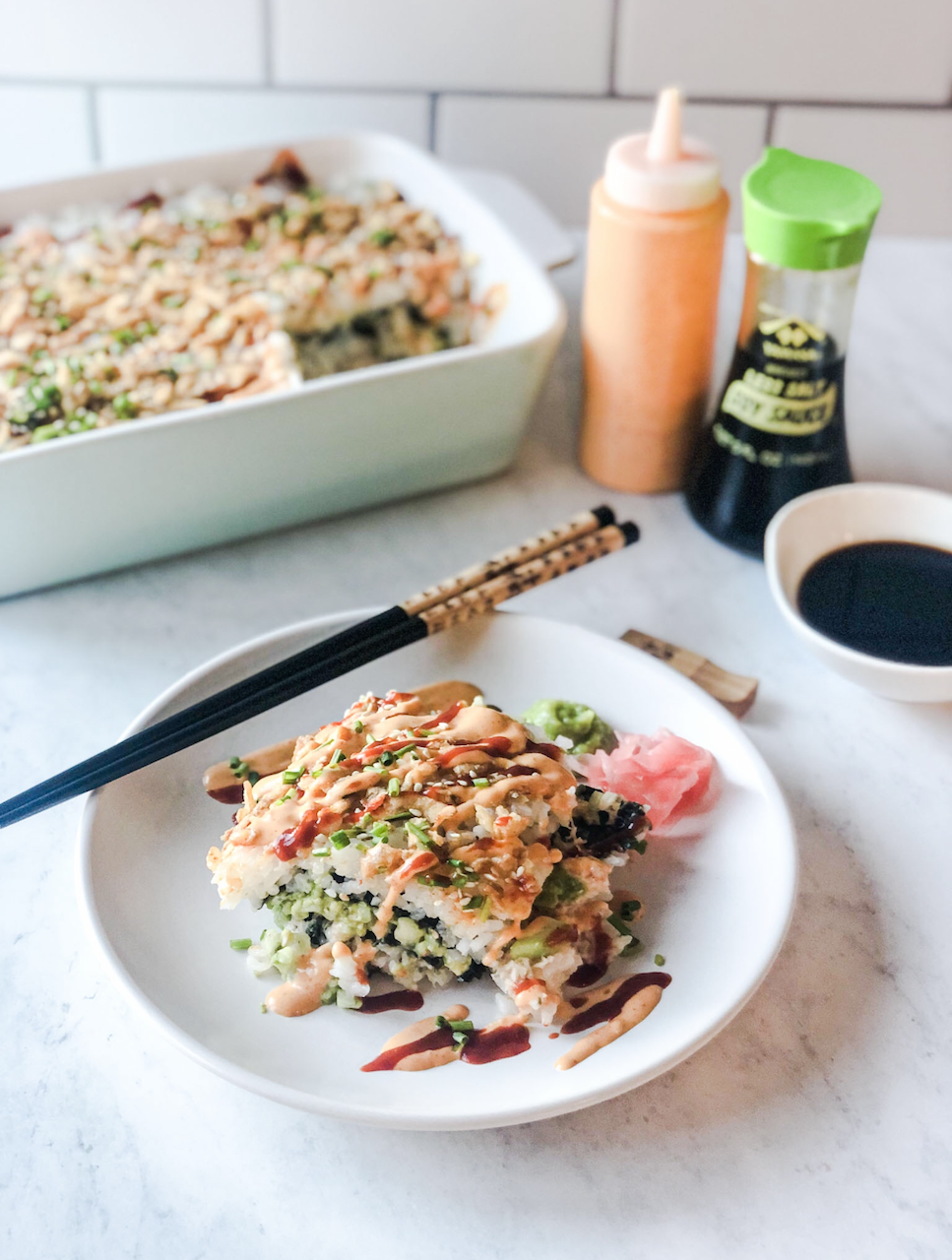 Keep Scrolling For More Superbowl Bowl Appetizers!
Kick those boring salads to the curb and create this Cold Cajun Shrimp Salad! Filled with plump Cajun shrimp, loaded with fresh veggies in an herbed cream sauce, your guests will go wild!
7. Tortellini & Prosciutto Pasta Salad
Amp up your pasta salad with this flavorful Tortellini and Prosciutto Pasta Salad. Cheese tortellini, prosciutto, fresh mozzarella in an herbed cream sauce makes for the ultimate side dish for your guests!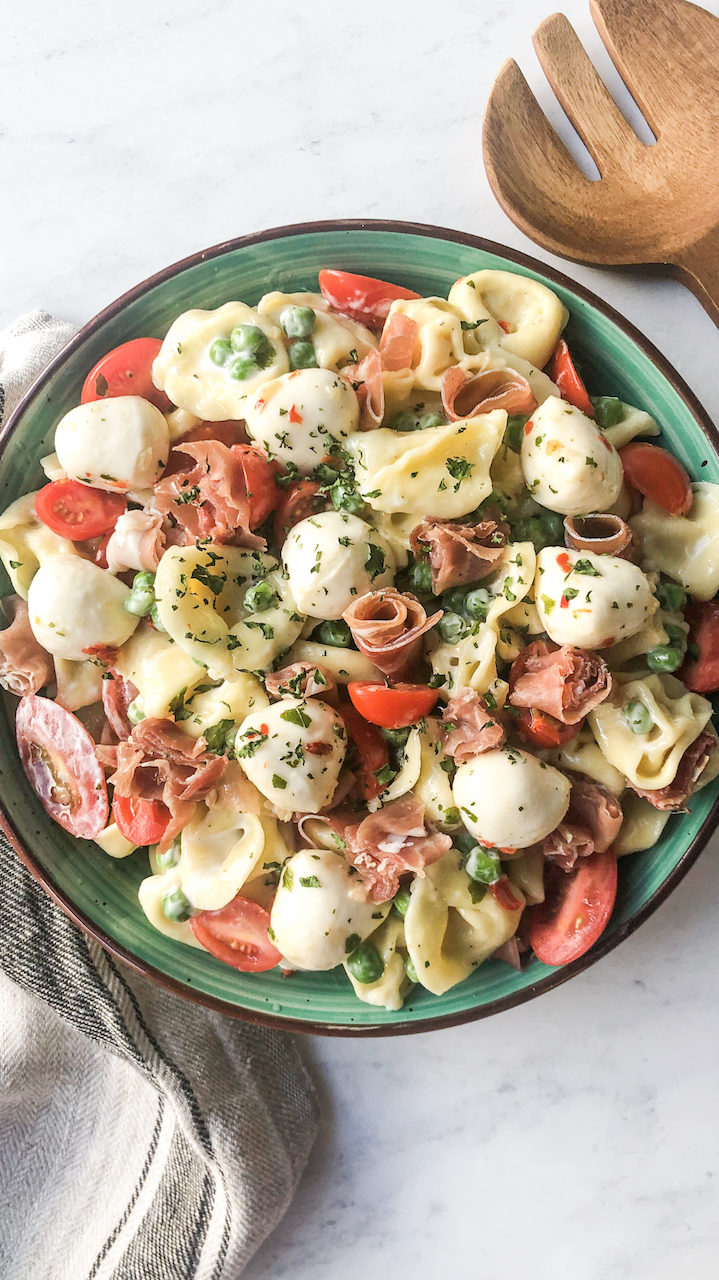 Add a spin to traditional deviled eggs and make these Cajun Shrimp Deviled Eggs. Filled with cajun flavored shrimp and fresh herbs, this app will be the talk amongst your guests!
9. "Bagels & Lox" Deviled Eggs
Love smoked salmon? These bagel and lox inspired deviled eggs are the perfect addition to your spread. Stuffed with cream cheese, red onion and capers, this lox style deviled eggs are the perfect wow factor!
10. Prosciutto Crostini with Honey + Balsamic Glaze
Looking for the ultimate appetizer to wow your guests and their taste buds? Prosciutto Crostini with Balsamic Glaze is a fancy appetizer that bursts with sweet and salty flavors. This easy appetizer is a sure way to dazzle your guests at your next game day event!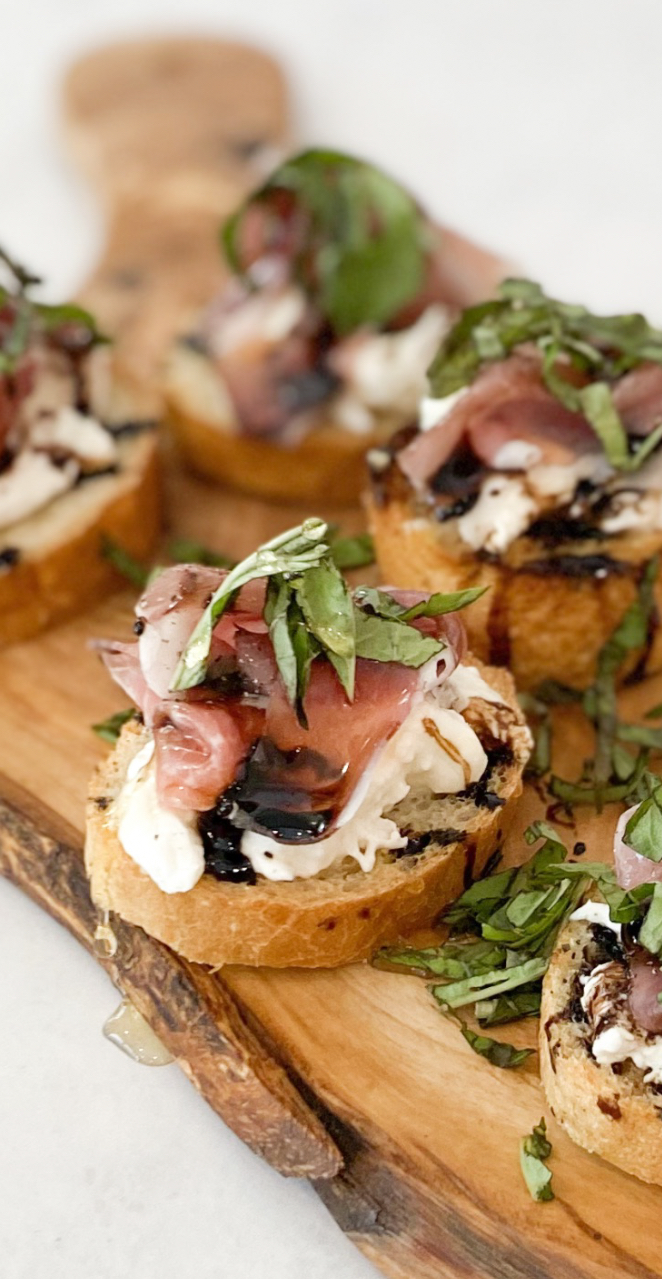 This Easy Blackberry Sangria is the perfect cocktail for your upcoming festivities! Brandy wine mixed with bourbon, cran-blackberry juice and fresh orange juice; this seasonal punch tastes better with time!
Recipe how-to video can be found here!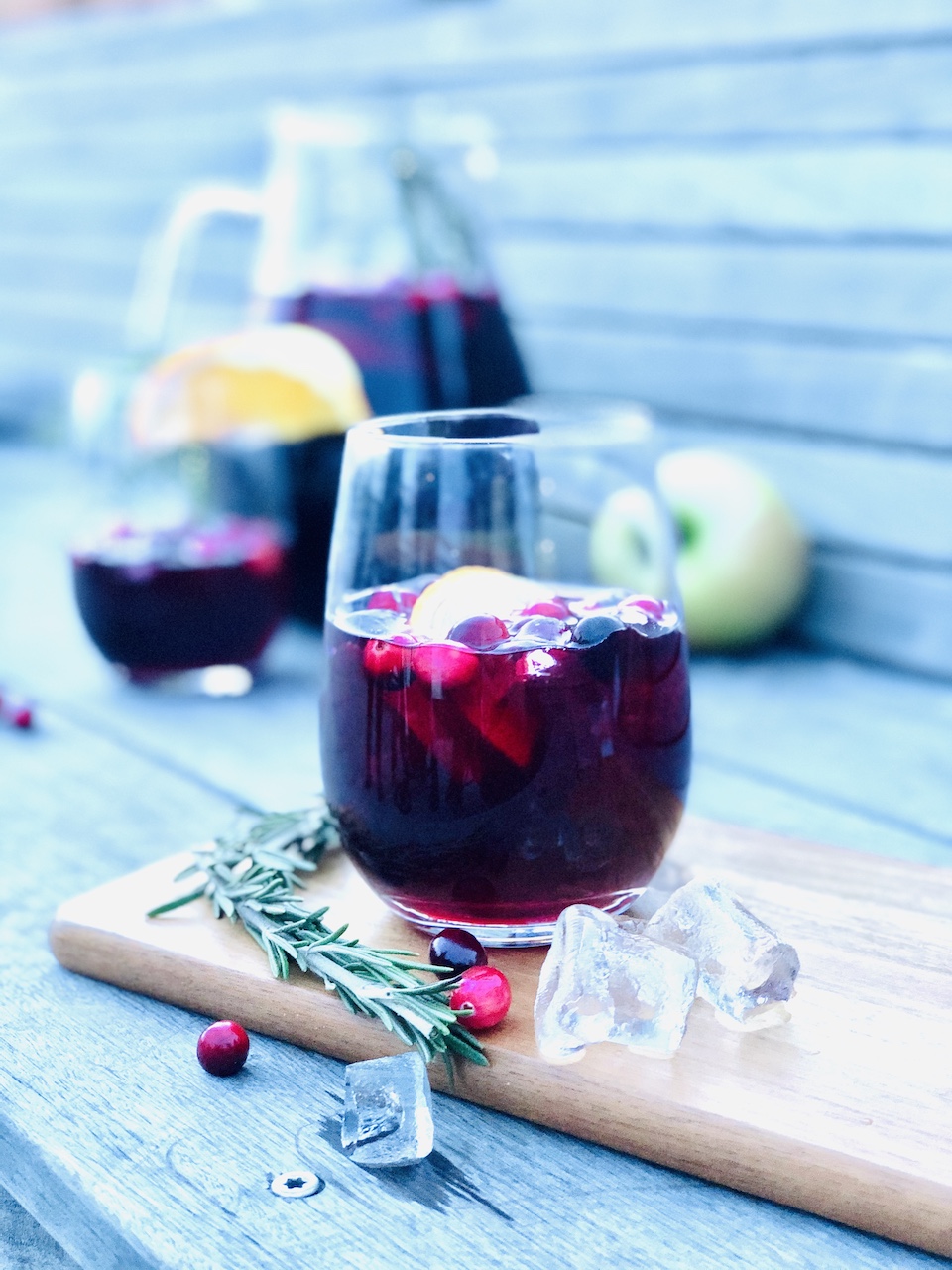 12. Jalapeno Pineapple Margaritas
Let's upgrade your classic margarita with fresh muddled jalapeno, pineapple juice, dressed with smoked salt. This drink satisfies a mature palate with the perfect combination of sweet, smoky and spicy!
Recipe how-to video can be found here!